Talkin' Tartan….
The tartan patterns have been in major conversation for Fall/Winter 2013…
Fall/Winter 2013-Johnson's of Elgin's for Patrick Grant's E Tautz label drew inspiration from Johnston's heritage of Scottish tartans.


While interning for shirting and ties at Brooks Brothers,
I delved into the true craftsmanship and future love I developed for the pattern and way of style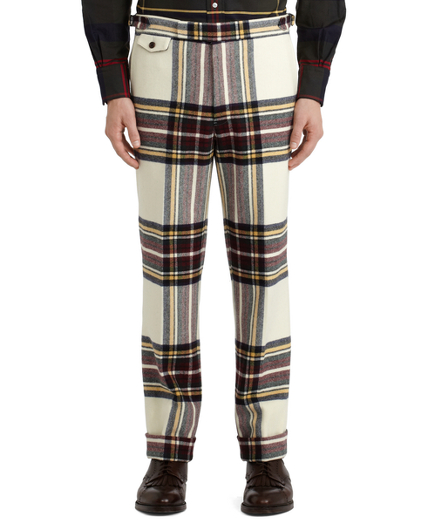 Tartan Watch Pocket Trouser
Karl Lagerfeld for Chanel, p

resented a 
punk-bright, tartan-filled Métiers 
d'Art 
Paris/Edinburgh collection at 
Linlithgow Palace, he explains
: 
"Without asking, Scotland has become 
a big fashion influence – tartan and 
Scottish patterns are all over the 
world. 
Its identity is used and copied…
…"

No one can do better sweaters than our 

factory here. We want to make 




new 

things, 

but with the tradition 
and 
craftsmanship of 
the past." 
I died over these looks….
Perhaps you're familiar with Harris Tweed.. bringing the authenticity and timless-ness of Tartan to a new level…
…Perfect for an a blustery day of shopping, and for the holidays…

 
                                   
Get the look:
Piece pops of color from the tartan pattern for an exciting look… or utilize this seasons trendiest leather for edgier appeal…